DIYA believes in promoting Respect, Empowerment and Leadership among children, youth and women in particular and society in general.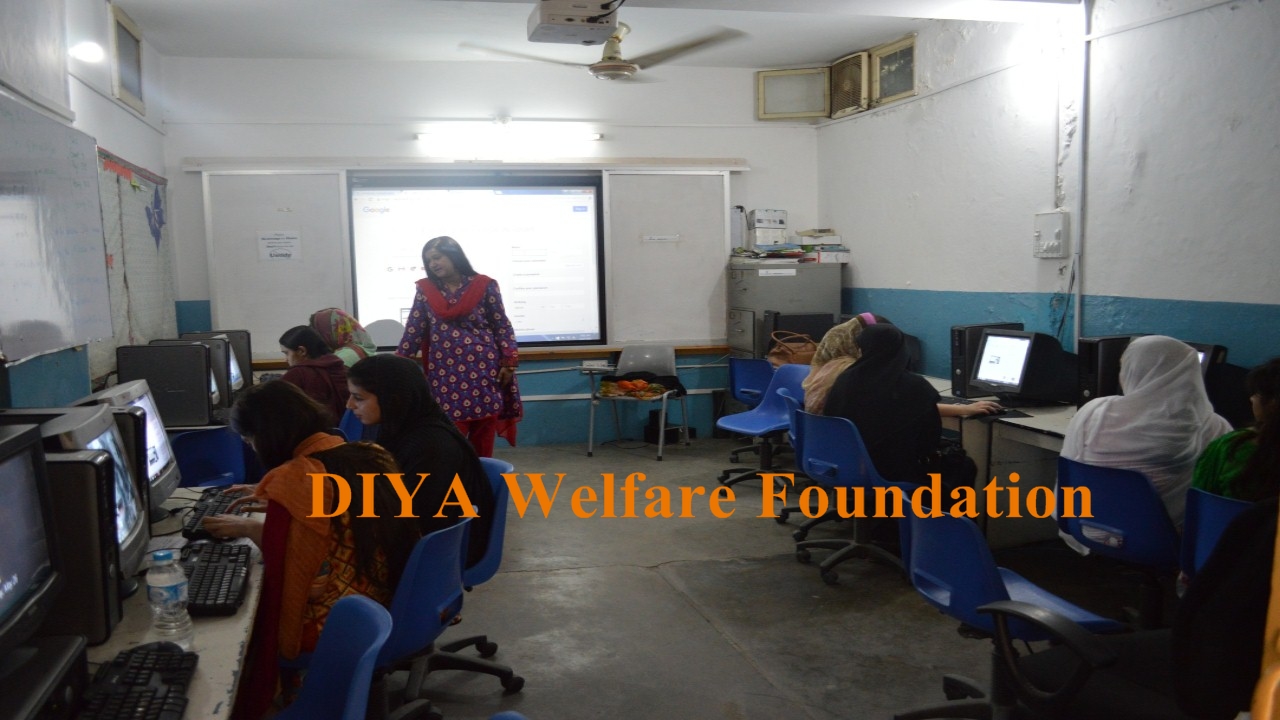 Skill Development Centre
Under Diya Forum, skills development programme/classes for housewives and young women in; Basic Computer, English spoken and handwriting skills have successfully been conducted and about 60 women so far have been trained.
Read More..
Diya School
Diya Primary School (Nursery to Class 5 Registered up to middle standard with AJK Directorate of Education) ...
Read More..
Message For Chairperson
"Diya Welfare Foundation– an NGO funded by The Guidance House, is working with the slogan "Empowering Women & Protecting Vulnerable Children" It believes in Education, awareness & opportunities for all. Free School by the name of Diya School for needy and poor street children started from the platform of Diya Welfare Foundation which is now expanded to primary school with classes from Nursery to class 6 studying the advance syllabus same as any Private school. Our aim for these children is to make them contributing members of the Society.
Diya Welfare foundation offers several programs for the mental, physical & psychological health of ladies. My aim is to work for the financial uplift of the ladies and also on the provision of sports facilities to the ladies, general Public and the teenage girls. Diya is also offering free Guidance and Counseling to students and parents for past four years."
– Ghazala Khan
Introduction to Diya Welfare Foundation
Diya Welfare Foundation was founded and got registered with the Kashmir Council in June 2010. It is working for the betterment of disadvantaged women and vulnerable children. Following were the objectives of Diya Welfare Foundation at the time of inception:
Read More